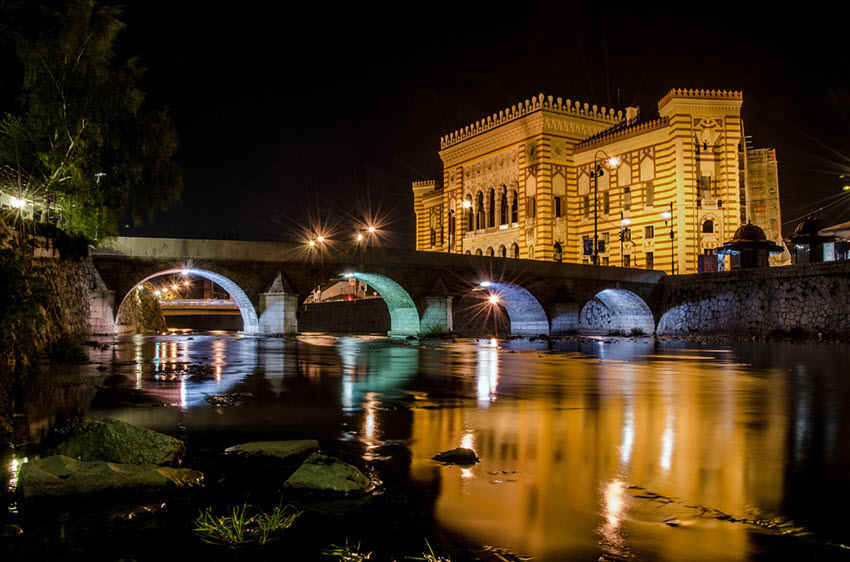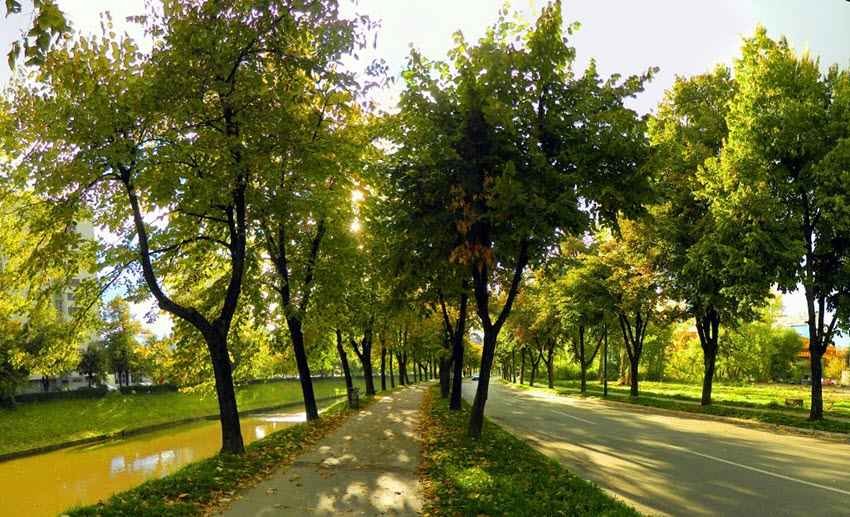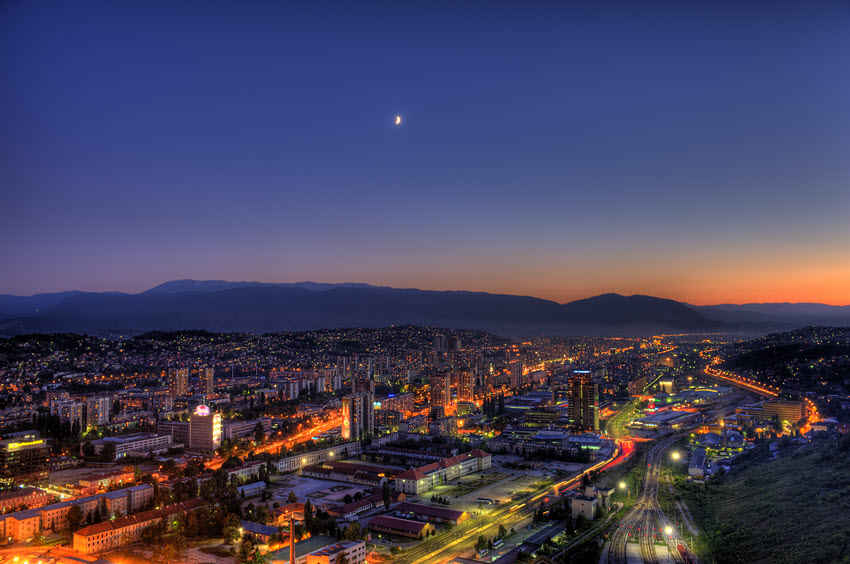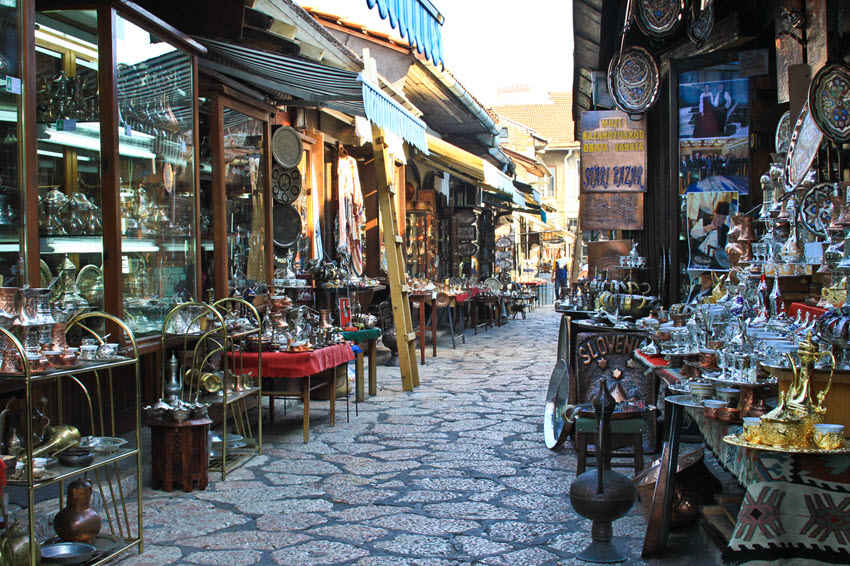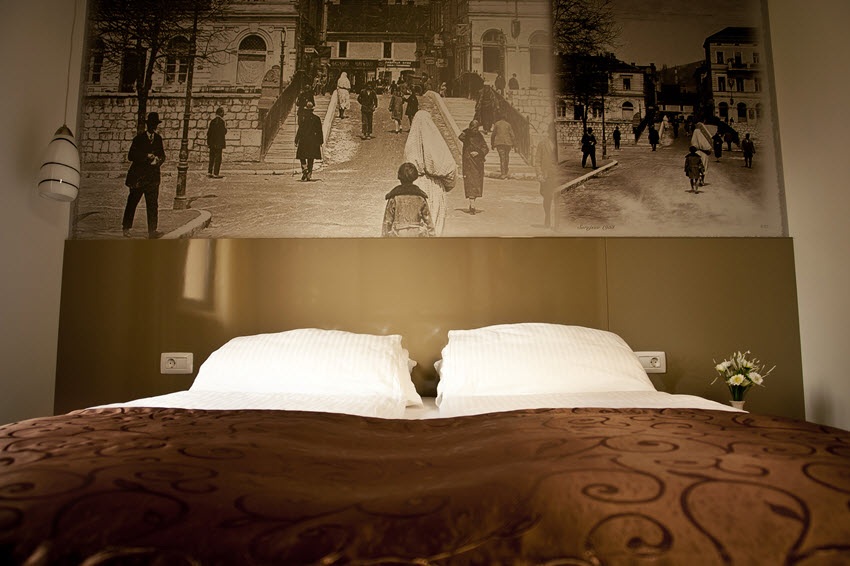 Boutique Bristol - Aparthotel
Boutique Bristol Sarajevo offers an excellent location for both business and leisure guests.

Located just a short walk from the Miljacka River and close to the city and the business district, the Aparthotel is just minutes away from commercial centers, traditional pubs, local and international restaurants, art galleries and major attractions of the capital.

Our Aparthotel offers you 8 apartments and 16 rooms in 4 floors accessible by a lift. It offers rooms and apartments for 1 or 2 guests and larger apartments with couch for up to 3 guests. All rooms and apartments are fully air-conditioned and are equipped with smart televisions.

In our studios, you have a choice of twin or double beds, finished with a contemporary design. The larger apartments are our finest studios and include additional equipment such as kitchenette, microwave oven, grill and fridge.

Daily light cleaning and welcome amenities (coffee and tea tray, mineral water, bathrobe and slippers, and tissue box) are only available in our apartments.
What to do in Sarajevo
Baščaršija Nights (July)
Baščaršija Nights (also known as Nights of Baščaršija, and in local language Baščaršijske noći) is the biggest culture festival in Sarajevo, Bosnia and Herzegovina. Taking place throughout July every year, the festival exhibits various aspects of the nation's culture. This includes performances of classical music, rock and roll, folk music, theatre, various exhibits, folklore, books, film, children programming, opera, ballet, and much more.

Performances usually take place outdoors, in the streets of Sarajevo's Old Town district and its historic neighborhood of Baščaršija, and entrance is free. It is estimated that some 150,000 people come to see the 40–50 events held every year.

For more information, please visit organizer's website.
Sarajevo Film Festival (August)
The Sarajevo Film Festival is the premier and largest film festival in the Balkans, and is one of the largest in Europe. It was founded in Sarajevo in 1995 during the siege of Sarajevo in the Bosnian Independence War, and brings international and local celebrities to Sarajevo every year. It showcases an extensive variety of feature and short films from around the world.

For more information, please visit organizer's website.
Ballet Fest Sarajevo (September)
Ballet Fest Sarajevo 2014 continues the tradition of developing ballet art and presenting it to the ballet-goers. Under the auspices of the City of Sarajevo the 5th Ballet Fest Sarajevo will have a wide repertoire and quality performances, including classical, neo-classical and modern ballet, as well as premieres of leading world ballet artists. This kind of event is of great cultural significance to the city of Sarajevo and Bosnia and Herzegovina, since as the youngest festival in the capital city it has been educating, enriching and inspiring audience for five years already.

For more information, please visit organizer's website.
Theatre Festival MESS (October)
One of the oldest theatre festivals in the region, the 54th edition of MESS Sarajevo will take place from 3rd to 12th October. It will present some of the most acclaimed theatrical plays of local, European and world production. Highly acclaimed authors are expected to take part; nonetheless the festival will continue to discover new forces and support independent productions. This year's festival will be marked by the commemoration of the 100th anniversary of the First World War.

For more information, please visit organizer's website.
Jazz Fest Sarajevo (November)
The Jazz Fest Sarajevo is an international music festival, held annually in the first week of November in Sarajevo, and is the largest of its kind in Southeastern Europe. It has been a regular attraction since 1997, and has grown considerably in popularity. The week long event features well-known jazz musicians from around the world but also invites new and prospective artists for performances in several venues around the city. This year's edition features Gregory Porter, John McLaughlin & 4th Dimension, Bill Frisell, Håkon Kornstad, Ibrahim Maalouf, and many others.

For more information, please visit organizer's website.